REVIEW – STAY by SARINA BOWEN & ELLE KENNEDY
#BookSmackedReview #MelissasReviews

Five Flutterstutter Stars !!!!!!!!!!!!!!!!!!!!!!
OMG I absolutely loved loved loved this book. As hockey romances goes I think this may be my top fav now. This story was just too cute and will give you the "Flutterstutters" Those goosebumps, nerves, butterflies that come with romance this book has it all in spades. 
Hailey a girl after my own heart. She's smart, a BOSS and a die hard hockey fan. I absolutely related to her being a die hard hockey fan because I'm such a hockey nerd myself. 
Matt OMFG just as the blurb says. OVARIES EXPLODED !!!!!!!!!!!!!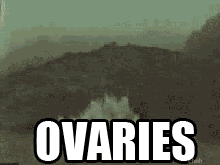 Sexy, Sweet, A wonderful father to his daughters and the man can flirt like he wrote the manual. Even his self doubt was so freaking endearing that you couldn't help but completely melt and sigh.
The way this story unfolds is soooo sweet, they start off messaging each other as she owns the company he had hired to help him with whatever he needs. They build somewhat of a relationship without knowing who the other person is and their exchanges through texts and messages will make you smile from ear to ear. SO EFFING CUTE !!!!!!!!!!!! BUTTERFLIES I tell you. 
Once they meet face to face there are some moments that I couldn't help but giggle about. I mean think about it meeting a HOCKEY GOD !!! I've met some face to face in the real world and fuck if I didn't choke on my own words and fumble over myself. I continued to fall harder for Matthew as I kept reading and the two of them were just absolutely AH MAY ZING !!!! 
This is going on my list of fav reads this here. I truly hope we will get more books from this series. Elle Kennedy and Sarina Bowen together are brilliant.
Can you fall in love with someone you've never even met?

Hailey Taylor Emery has a hunch that her favorite client at Fetch—an anonymous virtual assistant service—is actually hockey star Matt Eriksson.

Although it's against the rules for her to check his file, she's 95% sure she spends at least part of each day texting with her lifelong crush and catering to his every need. Still nursing a wounded heart thanks to her recent breakup, Hailey is perfectly content with some harmless online flirting… until she has to meet her client. Face to face. Cue: utter panic.

Matt Eriksson is no stranger to heartbreak. He's still not over the destruction of his marriage, and it sucks to be the only guy on the team who knows the truth—that hockey and long-term relationships are a toxic mix. He barely sees his kids, and dealing with his ex makes him feel insane. The only person in his life who seems to understand is someone who won't show her pretty face.

But it's nothing that a pair of fourth row hockey seats can't fix. Hailey can't resist the offer. Matt can't resist Hailey. Good thing he doesn't have to. Fire up the kiss cam!

Warning: Contains rabid hockey fans, misunderstood dick pics, hockey players at the opera and exploding ovaries.